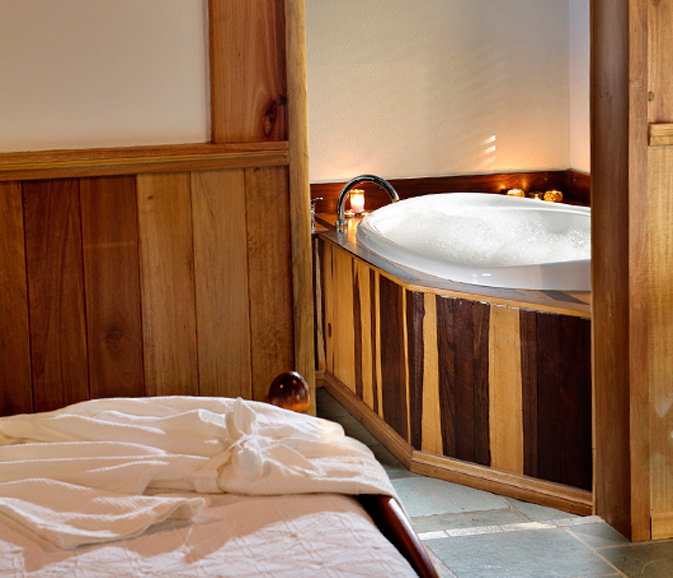 Spa and bed
Your queen size bed is built on a natural forest timber base with a luxurious mattress topper and first quality bedlinen. Also your bed is not far from an indulgent two person heated spa bath and the natural indoor fireplace which makes for a very comfortable and indulgent space.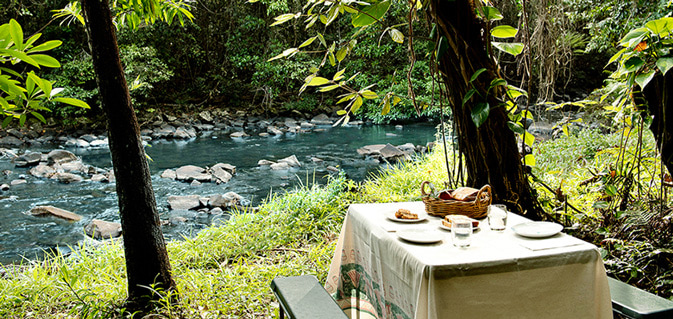 Picnic facilities on the river
Pack a picnic basket and take 39 steps down to the river to enjoy the Johnstone River as it meanders through the rain-forest. This is an ideal spot to look out for the bashful platypus as they play by the water's edge. Your hosts, Pam and John can provide the goodies for your picnic basket from the wonderful array of produce available on the tablelands.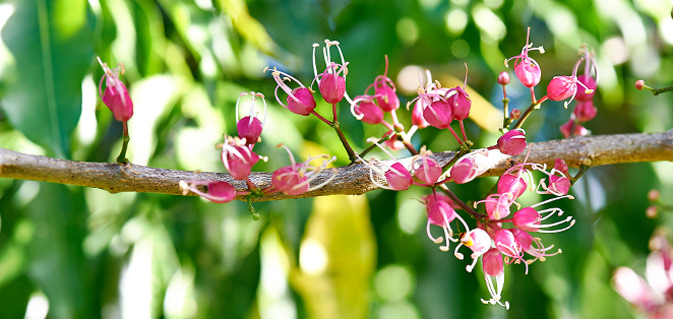 Tropical fruit trees
Discover almost four acres of gardens at Sharlynn from natural rain-forest to tropical plantings bearing fruit. Help yourself when in season to oranges, limes, macadamias, bananas and passionfruit. We grow our own herbs and chickens and use our native bees and worm farm to keep everything healthy.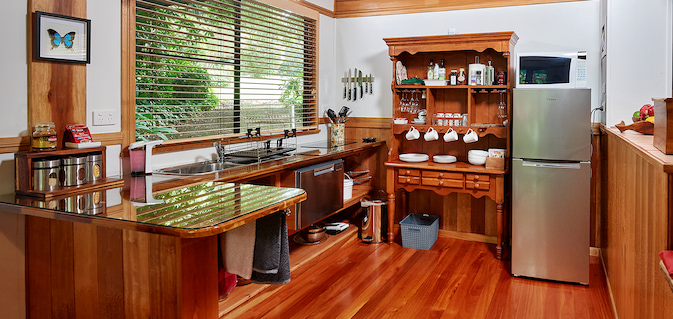 Self contained kitchen
Your spacious kitchen has everything you can wish for to prepare a gourmet breakfast or other luscious meals and extends to cooking a hearty BBQ on the dappled deck. We use gourmet local produce from our tableland farmers and butcher for your breakfast supplies and meals. Home baked breads are also our specialty.
WiFi
TV
DVD player
Netflix
Queen Size Bed
Daintree Teas
Breakfast Supplies
Filtered Rain Water
Spa Bath
Fire Place
Guitar
BBQ on Deck
Fully Equipped Kitchen
Sofa Bed
Fresh Local Coffee